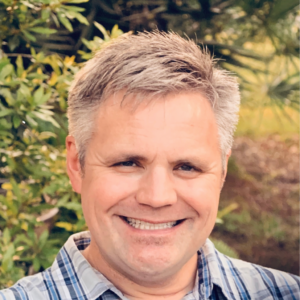 David Russell
MFT Trainee
Hourly Rate: $60
Accepts PPO Insurance: No
Sliding Scale: Yes
Office location: Sierra Madre
ADOLESCENTS, FAMILIES, FAITH/SPIRITUALITY, TRAUMA
Sometimes life is hard, and the healthiest thing you can do is allow others to journey with you. All of us need connections with safe people who offer non-judgmental grace, wisdom that leads to growth, and understand that everyone changes at their own pace. 
ABOUT DAVID
After 20 years of church-based ministry to adolescents (13-26-year-olds) and their families, I am transitioning to therapy. That's right; I am one of those weird ducks that loves the energy of working with teenagers! I am attending Fuller Theological Seminary and finishing my MSMFT or masters in marriage, couple, and family therapy. I also have a master's of cross-cultural studies and was a chaplain and Young Life missionary in Tanzania. 
My wife and I have two boys, one in college in Montana and one in high school. We call Pasadena home, but our family all live on the East Coast. We have two small dogs that I spoil rotten much to the chagrin of my wife, and our happy places are mountain streams or the ocean. My fantasy life would include sailing around the globe while offering telehealth from my boat.
While I am not working, I enjoy my hammock, walking around the Rose Bowl, and watching great films. I also dig elaborate pranks on my friends and family. So if you see me on April first, be forewarned!
626-268-0093
David is a Marriage and Family Therapist (MFT) Trainee and sees clients under the supervision of Curtis Miller, a licensed Marriage and Family Therapist (MFC 31636).