About Sync
Pasadena | Sierra Madre
Downtown LA | Burbank | Santa Monica
Discover how meaningful connections lead to lasting change

We are a community of therapists committed to the understanding and transformation of emotional life. It is our goal to help people engage in this process through dialogue that is direct and authentic.
We continue to evolve as a community of therapists committed to our own process of transformation. As a community, we seek to co-create an emotionally safe environment to experience love through genuine dialogue, authentic experience, trust, and generosity. All of our staff remain committed to professional development through supervision, education, and therapy.
We help our clients become aware of emotional and relational patterns that limit their ability to make and expand meaningful connections. We believe many of these hidden emotional ways of relating need to be brought into awareness so they can change. We believe these changes happen in a new relationship that we provide in the therapy experience.
We focus intently on providing the best possible therapeutic experience based on contemporary psychoanalytic practice and research.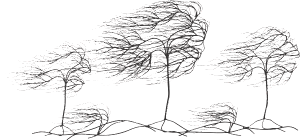 We provide ongoing training to pre-licensed and licensed professionals following a progressive curriculum that seeks to integrate contemporary psychoanalytic theory, philosophy, and theology as it applies to clinical practice.
We are located in Pasadena, Sierra Madre, Downtown Los Angeles, Burbank, and Santa Monica in beautiful southern California.
For local counseling options and mental health resources, Sync counselors are available for you today. We have helped hundreds of people by providing expert counseling services including individual, couples, family, teen and child therapy to the residents of cities all over the Los Angeles Area, in Sierra Madre, Pasadena, Downtown Los Angeles, Burbank, and Santa Monica. Get the help you need today.