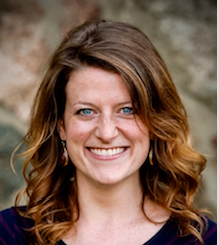 Lacy Tannous
MFT Trainee, M.A.
Hourly Rate: $65
Accepts PPO Insurance: No
Sliding Scale: Yes
Office location: Sierra Madre
ATTACHMENT ISSUES, LIFE TRANSITIONS, IDENTITY EXPLORATION, GRIEF & LOSS, COUPLES THERAPY
Listening–real listening–involves setting aside plans, demands, and distractions to show up fully in the present moment. Real listening is rare. It takes practice. Though it seems simple on the surface, I view listening as a craft worthy of a life's investment. 
I notice that the act of listening does something for the speaker, too. 
Being known, understood, and embraced for all of who we are can give us the courage to step into unexplored and painful territory. Human beings are wired for connection with others. When we know we aren't alone, we're capable of miraculous things. In therapy, I've witnessed the undoing of damaging patterns resulting from past trauma, the transformation of relationships from confusing and disconnected to open and intimate, and the discovery of new and life-giving ways of interacting with one's self and the surrounding environment. This is the powerful potential of deep listening. 
I consider it a sacred honor to connect with you wherever you may be on your life's journey and walk with you into unknown depths. What we encounter could mean healing, acceptance, and purpose restored. Let's find out together? 
ABOUT LACY:
Lacy is a Marriage and Family Therapist Trainee studying Clinical Psychology at Azusa Pacific University. Originally from Missouri, she moved to Massachusetts to attend Gordon College where she received the Outstanding Senior Psychology Student award and graduated magna cum laude with a Bachelor of Arts in Music and Psychology. After living in a L'Arche community and working as a college resident director, she headed to California with her husband to pursue sunshine and further study. Prior to joining Sync, Lacy worked with courageous adults and couples seeking psychotherapy for a range of issues including relational conflict, codependency, anxiety and depression, grief and loss, stress management, and addiction at a university counseling center.
626-471-1213
lacy@sync.org
Lacy is a Marriage and Family Therapist Trainee and sees clients under the supervision of Annie Miller, a licensed Marriage and Family Therapist (MFC 52595).