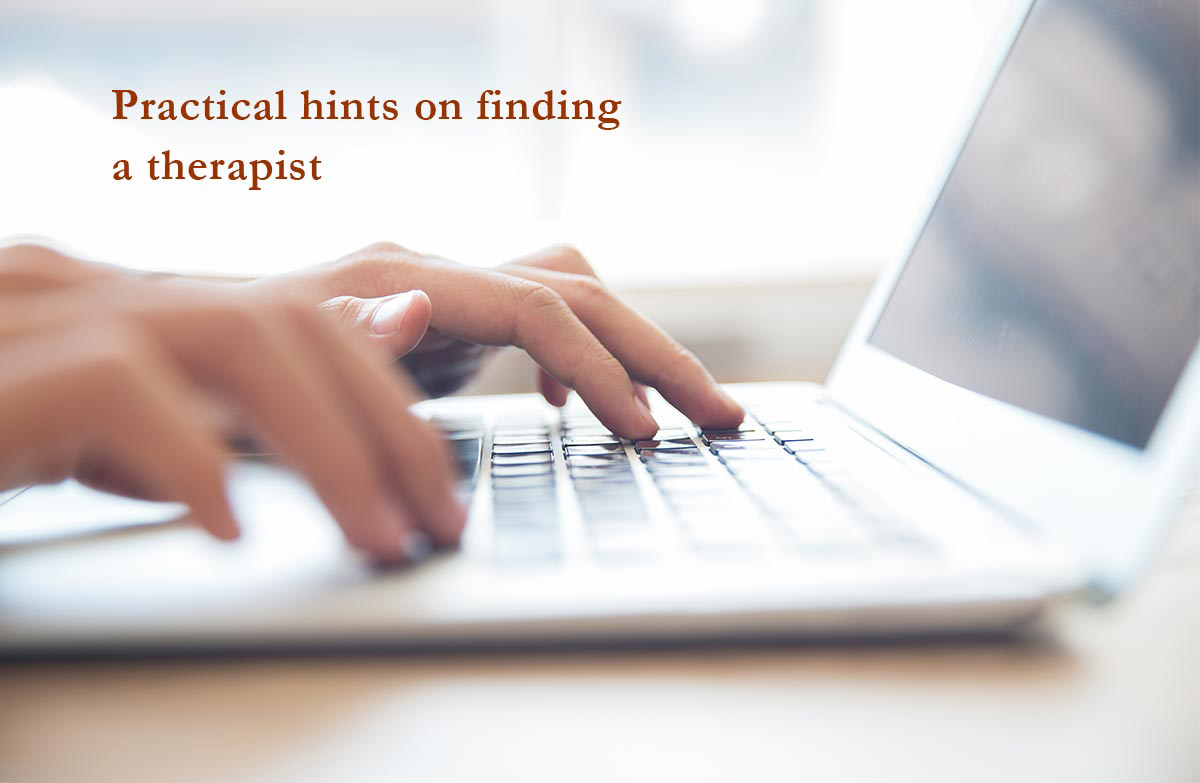 How to find a good therapist in Sierra Madre (3 practical steps)
---
I get it, it's hard to find a good therapist in Sierra Madre or Pasadena, simply because there are SO many. Here are a few tips on the things you should look out for when figuring out who to contact.
---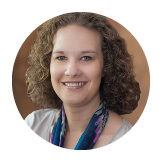 In this post, we talk about 3 practical steps you can follow in order to take that next step in connecting with a good therapist in Sierra Madre.
---
By Annie Miller, a Licensed Marriage and Family Therapist based in Sierra Madre.
---
Finding the best therapist for YOU can be challenging. Even more so when there's an overwhelming number of therapists available in Sierra Madre.
How do you find the right one for YOU? What's should you look out for – especially when you're still in the process of searching online. We all start our search online, right?
Psychotherapy truly is an investment in your emotional life and your relationships, however finding the right therapist is a unique and personal process.
By breaking down the steps into the below three categories, my hope is that it will help ease the process for you. 
---
3 Steps to consider everything when looking for a good therapist in Sierra Madre or in the greater Pasadena area
Consider what kind of training and experience does the counselor or therapist have (I added descriptions of the various titles below)
What will each session cost, how far is the therapist's office and what kind of financial and administrative support does this therapist offer?
How is their "Goodness of Fit"? Do you feel like you connect with this person?
---
If you're short on time, you can also download our Therapist Best Fit checklist

.
It also covers a few ways you can figure out whether a therapist in Sierra Madre is a good fit for you.
---
STEP 1: 

What kind of training does the counselor/therapist

 have?
The first step in identifying a good therapist in Sierra Madre, is identifying their education. You need to know how to identify a specific title and what that mean in terms of training.
A Licensed Therapist: This is the title used for a therapist who has completed all their schooling and exams. This includes an internship(s). It also includes the successful passing of the licensure exams required in their related field of counseling.
An Associate or Psychological Assistant: This is a therapist who has completed their masters or doctorate level degree in a counselling-related field. These counselors are under the weekly supervision of a licensed therapist.

Example, an Associate Marriage and Family Therapists must complete 3000 hours of client contact, case management, and advocacy in order to sit for their licensing exam.  

A Trainee: This is a therapist who is still completing their masters or doctorate degree in a counselling-related field. Trainees are under the direct supervision of licensed therapists.
What kind of experience does the therapist have?
In your search for the best therapist in Sierra Madre, you will find there are varying levels of experience. Does a specific therapist have experience in the challenges you'd like to work through with your chosen therapist?
This could end up being a key factor in deciding which therapist is the best fit for you. It can also help you figure out what fair pricing is for a counselor/therapist in Sierra Madre, Pasadena or its surrounding areas.
Once you jump on a call, meet in person or email a few therapists to find the best one it's always a good idea to find out more.
Here are a few questions you can ask your potential counselor / therapist:
What additional professional experience do you have beyond the basic training requirements?  
Are there seminars you have you attended?
What certificates do you have?
How many years have they been in practice?
Do you have additional degrees or certifications?
Do you have life experience that informs your skills as a therapist?

---
STEP 2: What will each session cost, how far is the therapist's office and what kind of financial/administrative support does this therapist offer?
Psychotherapy can be a big commitment – both financially and in terms of fitting it into your day-to-day life. Most often, a therapist will recommend meeting once per week, or more, depending on your setting.
I've listed a few questions you can ask both yourself and a potential counselor, to help you figure out which counselor complements your financial and your day-to-day situation best.
How will the finances work?
What can you afford on a weekly basis for therapy?
Is there a sliding scale offered for those with financial need?
How will the Billing/Insurance be done?
Does the therapist submit insurance for you?
Will you have to submit statements to insurance on your own?
What forms of payment will your therapist accept?
 How is the level of Convenience?
Can you envision getting to the office easily every week OR have you found a Goodness of Fit where you'd be willing to drive further to meet with a counselor that YOU feel good about?
Will you have to submit your own invoices to insurance?
How is the Office Environment?
How do you feel when you walk into the lobby?
When you walk into the therapist office, how do you feel?
Is the furniture/environment comfortable?
Here's how the finances work at Sync Counseling Center in Sierra Madre:
Hourly rates will vary depending on a counselor or a therapist's training and level of experience
Payment is collected at the time services are rendered
Sync accepts most PPO insurance plans as an out-of-network provider – this can greatly reduce your out-of-pocket expenses
Your therapist will help you determine your insurance benefits. He / she will also create a clear understanding of what you should expect in terms of your out-of-pocket responsibility
We do have sliding scale rates available based if you have financial need.  As part of our non-profit mission, all Sync therapists hold sliding scale spots open in their weekly schedule.
---
STEP 3: How is their "Goodness of Fit"? Do you feel like you connect with this person?
In terms of psychotherapy, Goodness of Fit measures how good the emotional match between a therapist and a client is. A good connection creates an optimal environment for healing, growth, or change.
You will create a unique therapeutic relationship with the counselor you choose – this is unlike any other relationship in your life.
At Sync, we believe Goodness of Fit may be the most important factor in choosing a good therapist. Here are three areas that'll help you determine Goodness of Fit.
Ask yourself:
What's important to ME?
What traits are important to me in a therapist?
Who, in my life, do I feel most comfortable around? What is it about them?
What makes an environment comfortable and secure to me?
How does a specific counselor/therapist make me feel?
Does their style of communicating and asking questions work for ME?
Do they convey empathy and understanding in a way that makes ME feel heard, understood, on a path towards my goals?
If you're worried about the cost of meeting more than one counselor, ask if a counselor/therapist offers a free consultation.  
What is their personal background and how do I feel about that?
Personal background, training, or education may have particular importance or meaning to you, which could enhance the goodness of fit. For example, your therapist may have a previous career that carries special meaning or importance to you.
It may also increase trust and confidence in your therapist as you start the process.
If you would like to speak with a therapist today about next steps, email Annie Miller LMFT, to set up a free 15-minute phone consultation.  
You can also have a look at the other therapists or counselors in the Sync community in your area below:
You can find good therapists or counselors in Pasadena, Sierra Madre, Downtown Los Angeles, Santa Monica, and Burbank.
Also, consider joining our mailing list to be notified about upcoming blog topics on:
Low fee counseling
Cost of Therapy
Help finding a counselor
Counseling in Sierra Madre
Counseling in Pasadena
How to find a good therapist for me
Can a therapist help me
How do I know a therapist can help me
What to look for when choosing a therapist