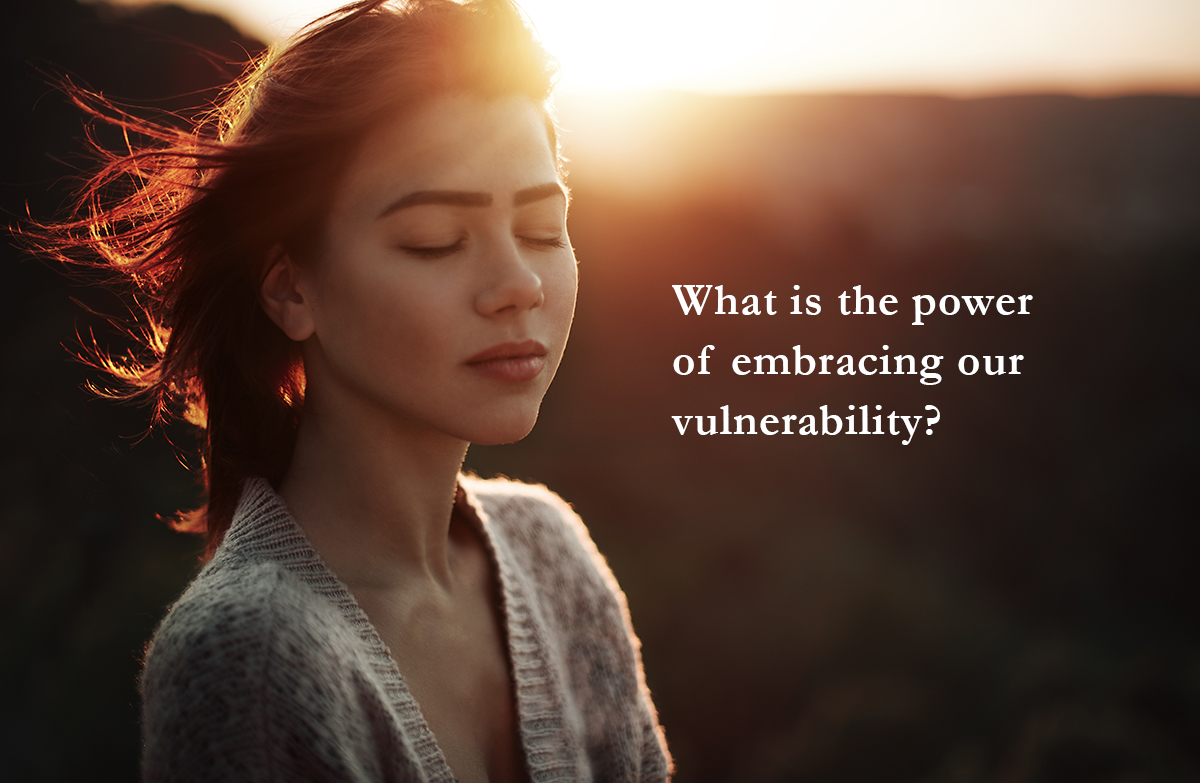 How to be more vulnerable (when shame is holding you back)
Here's how shame is inhibiting your ability to be more vulnerable and live life authentically – full of life, curiosity, love and desires for connection.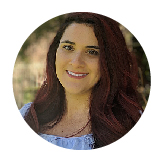 ---
In this post, we talk about the impact of shame – how it's holding you back – but also what it means to break free and be more vulnerable.
By Athina Danilo, a Registered Associate Marriage and Family Therapist based in Sierra Madre and Burbank.
---
Do you struggle with feelings of shame and perfectionism; do you struggle with feeling worthy – especially in expressing what you feel towards and around others? Would you like to be more vulnerable, but it makes you feel exposed? Do you have a desire for more meaningful connections, yearning for a sense of belonging?
By giving yourself permission to experience all your emotions (pleasant and unpleasant), it's easier to take one step closer to growing, healing, building meaningful connections, embracing your authentic self, and building self-compassion.
---
What is vulnerability?
 "When we deny our stories and disengage from tough emotions, they don't go away; instead, they own us, they define us"
– Brené Brown in her novel, Rising Strong: How the Ability to Reset Transforms the way we Live, Love, Parent, and Lead (2017)
"Our job is not to deny the story, but to defy the ending – to rise strong, recognize our story, and rumble with the truth…and [we] will choose how this story ends" she writes.
As Brown expresses, we all have a story that is filled with hardships, joy, and pain. We have a story that consists of our emotions, both the pleasant and not so comfortable ones.
It's an act of vulnerability that allows us to see we are made up of emotions and to engage in them. Our anger tells us when we're upset and want our spouse to make more time for us.
Feelings of excitement during our travels indicate that we enjoy exploring new places and want to do more of it. Sadness after a break-up reveals the need to grieve the loss of love and companionship that we cherished greatly.
Our feelings and emotions are a part of being human, a part that we should listen to more often. However, it may be a part of us that can be dismissed so easily at times. And as we disengage from these tough emotions, they don't just go away, as Brown writes.
---
In this post,

we'll

explore the impact of suppressing our emotions in just a sec… but let's look at how shame may get in the way of engaging with our emotions.
What gets in the way of being vulnerable?
It's that voice in our minds that says, "My emotions are too much for others to handle" or "I'm too easily triggered".
It may also be the voice that tells us we are too sensitive, a burden, not enough, and not lovable.
It's that thought in our minds that leads us to believe that our emotions are signs of weakness and that we, in turn, are weak and unlovable. What is this thought and voice that prevents us from being vulnerable? It's actually another feeling called shame. Often times shame may be confused with another feeling called guilt. While guilt is often experienced as "I did something bad", shame is experienced as "I am bad" (Brown, 2014, p. 41).
How does shame about being vulnerable impact us?
In her novel, The Gifts of Imperfection: Letting go of who you Think You're Supposed to Be and Embrace who you are, Brown highlights Dr. Linda Harling's work on strategies of disconnection used to deal with shame (2014).
One strategy includes "moving away" which can include hiding through suppression and minimizing (Brown, 2014, p. 46). Therefore, shame can lead us to suppress our feelings, both the pleasant and not so uncomfortable ones we experience.
We may feel shame about being angry with our friends when we think that we should be happy that we have friends in the first place. As a result, we suppress our feelings of anger. We may feel shame about being excited about starting a new relationship when we think we should be on the alert if and when the excitement all goes downhill. Thus, we minimize the feelings of joy to prevent us from getting hurt in the end.
In "moving away", shame may also lead to avoidance from others and silencing oneself in relation to others (Brown, 2014, p. 46). We choose to not express that we are angry with a friend, feeling guilty about something we did, or in love with our partner.
This form of silencing can lead to subtle passive-aggressive remarks towards the friend we are angry with or spending less and less time with our partner that we love. Besides creating feelings of unworthiness, shame also leaves one feeling distressed, helpless, and lonely. Ultimately, shame prevents us from showing up as we are and owning our story.
How shame stops you from being vulnerable
Without vulnerability, we experience less of life. The opportunity to heal and grow from painful emotions is taken away. Curiosity and its ability to challenge us, to explore, to discover, and to learn is stripped-down.
We battle against our authentic selves by making room for how we think we should be. Deep and meaningful connections, compassion, and love with yourself and others become difficult because you simply don't feel that you are good enough.
Let me walk you through a metaphor to help visualize shame and vulnerability. Visualize shame as a metal birdcage of some sort; I call this is "shame cage". Now visualize your emotions and your vulnerability as different kinds of birds such as a dove, sparrow, and owl.
Now every time you experience shame about being vulnerable, the bird representing that emotion you work hard to suppress gets placed in the locked up cage. As time goes on, shame about vulnerability continues and more birds get added to the cage.
Eventually, the cage becomes full, confined, and heavy. We carry the same heaviness and lack of freedom to be ourselves each time shame about being vulnerable occurs. Let's tape into your desire to set what is held inside the cage-free.
---
What does freedom from shame look and feel like? Why embrace your vulnerability?   
In order to experience the freedom to be vulnerable, we must bring shame from the darkness into the light. As Brown speaks about in her work on shame, "shame resiliency" is cultivated through speaking about shame (2014, p. 40).
In order to continue to create shame resiliency and combat shame, I'm taking a step today, as Brown and others have in their work, to speak more about what feels unspeakable. I've struggled with shame about my emotions and know many others around me including family, friends, colleagues, and clients who have had similar struggles with shame.
Throughout my personal and professional experiences, I've discovered that all emotions serve a purpose and emotions are a part of how we experience the world around us.
Providing permission for yourself to be vulnerable in little ways each day can help fuel your desire to learn, grow, discovery, love, and connect. Vulnerability can be the voice that tells you it's okay to feel and act silly with your little ones or that it's okay to be disappointed about not getting the promotion at work.
Vulnerability, can be your inner force that empowers you to walk away from a relationship that leaves you feeling hurt and anger. It can be that thoughtful reflection that points out your sadness and helps you take a step towards figuring it out by calling a friend, making an appointment with a therapist, or joining a support group. This is what this freedom to be vulnerable looks and feels like!
By possessing the power of vulnerability, we can embrace and further cultivate curiosity in life. We become curious about the uncertainties in life which can allow us to explore, discover, and grow. We can have the courage to more fully embrace who we are and live authentically while letting go of the expectation of how we should be.
---
How to be more vulnerable
We learn to connect through vulnerability by showing up as we are thereby building the deeper and meaningful connections we've always desired. We also learn to love and be loved as our self-compassion continues to blossom. Ultimately, we recognize and own our stories and our truth, which is filled with the beauty of vulnerability.
I believe your story is a gift and one that may not be revealed with just anyone. If you are seeking to share your story and experience the sense of freedom from shame, it would be a privilege for me to hear your story as I help you move towards a place of discovery, healing, and growth.
I welcome you to contact me for a free 30-minute phone consultation and we can further discuss how I can help.
Give me a call at (626)470-3030 or email me at athina@sync.org.
References
Brown, B. (2017). Rising Strong: How the ability to reset transforms the way we live, love, parent, and lead. Random House.
Brown, B. (2014). The gifts of imperfection: Let go of who you think you're supposed to be and embrace who you are. Center City, MN: Hazelden Publishing.

You can also have a look at other therapists or counselors in your area below:
You can find good therapists or counselors in Pasadena, Sierra Madre, Downtown Los Angeles, Santa Monica, and Burbank.
---
If you want some guidance on finding THE RIGHT therapist, this might help.