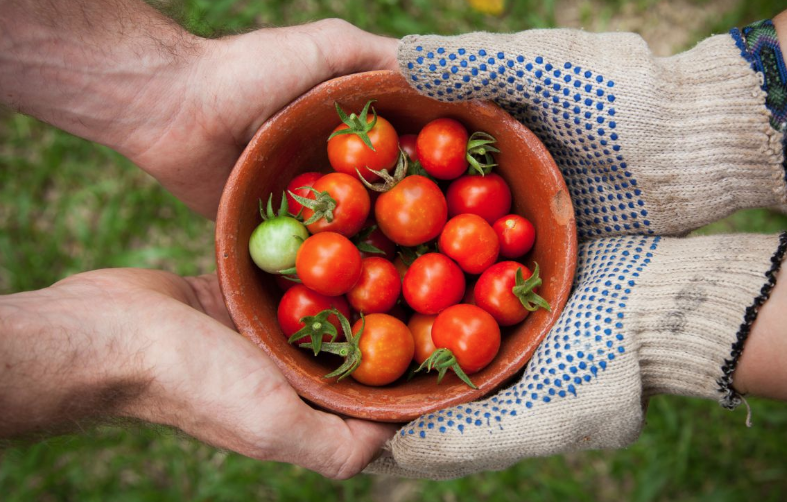 The Buy Nothing Project: Grace Given and Received
By Emily Phifer, M.S. MFT
No Strings Attached
During the quarantine and pandemic over these past 5 + months, I have found a new joy in giving and receiving.  In the course of joining a local "Buy Nothing" group, I found myself participating in the communal shared (virtual) space of stating needs or wants, offering up gifts for the taking, and expressing desire for certain items that would otherwise go to waste or simply take up space.  There is tangible excitement in finding items that I might need or want for my family that are being given at no cost.  Simultaneously, I experience the joy of giving items that someone else can put to good use, without receiving anything in return.
Grace, a Win-Win
The Buy Nothing group fosters a quality of grace and an experiential connection to others at a time when we are all required to be distanced, our lives pared down. 
During this time of political, social and global pandemic strife over the current state of our country and world, this simple group quietly going about these daily acts of giving and receiving gives me a quiet hope that maybe not all of life is contentious and cruel at the core.
Leaving items out on the porch with a sticky note and the recipient's name for pick-up, or driving to a new part of town to pick up a gifted item from another person brings a steadying hope and rhythm of grace to an otherwise difficult season. It feels like a scavenger hunt of the best sort, and one in which everyone wins.
Divinity of Community
Caring for our neighbors, and being able to receive help from others is a life-giving current that pulses through our common core as human beings.  Giving what we have, and humbling ourselves to receive sweetens a season in which so much has been stripped away for so many. And, as Mother Teresa said, "If we have no peace, it is because we have forgotten that we belong to each other." We can practice the divinity of community and compassion for one another by giving and receiving, in a time when we all need more grace, not less. 
Start Small, Give More
What small acts of giving or receiving in your community might sweeten the journey for you, or for a neighbor today? Don't underestimate the gifts you have to give. Leaving lemons on a doorstep, playing music from your porch, waving to a neighbor or allowing someone else to bring you dinner or coffee during a rough week can bless not only the giver, but the receiver as well.  In these difficult times, let's not stop caring for one another, and receiving kindness in return.  These small graces help to soften the daily challenges we face, and serve to remind us that an undercurrent of hope remains still. 
What brings you joy to give to others? Music, food, yard work, cards, flowers, a phone chat?

What resources might you have that someone else might benefit from?

What needs do you have that a neighbor or community member might be able to help meet?

How do you feel when you are able to receive from someone else without owing them anything in return?
For more information on the Buy Nothing Project origins, or to find a group near you, visit: www.buynothingproject.org
To start a group: www.buynothingproject.org/start-a-group
Please note: observation of Covid-19 policies and social distancing are encouraged for Buy Nothing participants/organizers.