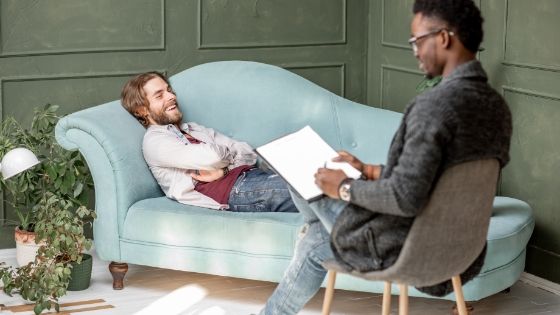 Paying For Therapy: Why Leave Insurance Out Of It?
By Jeff Creely
Therapy is an investment; an investment in yourself. It can help you find peace, motivation, and healing from pain. It is also transformational. There's magic in that "aha" moment when you finally discover how to have the life you want. One of the best things about talk therapy is that it can help you gain control over symptoms like insomnia, anxiety, and more. And, therapy can be as effective as medications for anxiety and depression, but without the side effects. 
Therapy can benefit everyone. It can help you learn to turn off worrying thoughts before they start to affect your work. It can teach you better ways of communicating with your spouse so that you can weather the storms of marriage.
Therapy is perhaps one of the best investments that you can make in your own health and wellbeing.
If you are considering therapy, you might start with your insurance company. However, I want to offer caution; there are some definite drawbacks when you pay with insurance. One example is a denied claim. Insurance can deny claims for many reasons. The chance of a denied claim isn't the only disadvantage of using your insurance. Want more reasons to leave insurance out of your therapy sessions and pay out of pocket instead? Here are a couple of them. 
#1 Your Private Information Stays Private 
You probably know that your therapist is bound to keep everything that you say confidential, right? In most cases that is true. However, what you might not realize is that when your insurance pays for sessions, they have the right to your confidential information. Otherwise, they will not pay for treatment. You'll be required to sign a form that provides your insurance with the right to obtain private information about your sessions. 
Why you go to therapy, how often you attend sessions, and a summary of each session are all things that the insurance company may want to know. If you want to keep this information completely private, then you should self-pay for your appointments. 
#2 You Won't Have To Worry About Denied Claims 
In order for your insurance to pay for your therapy appointments, you must be diagnosed with one of the specific mental illnesses that they cover. Therapy can be incredibly helpful even if you don't have a "covered" mental illness. Nonetheless, insurance will not pay no matter how beneficial. 
Here is an example, let's say that you recently had a loved one pass away. Seeking out therapy to cope with the loss before your sadness becomes full-blown depression is a very good move. It can help prevent worsening symptoms and help you bounce back quicker. However, your insurance company may only cover the cost of therapy when your symptoms get to the point of being full-blown clinical depression. Insurance companies take a reactive rather than a proactive approach, which is unfortunate. Why should you have to suffer from worsening symptoms before insurance will pay? It is not fair, but the insurance companies are really looking out for their best interests, not yours.  
#3 You'll Have Greater Control Over Your Treatment 
You are unique, your experiences are your own, and a good therapist will customize therapy to meet your needs. Ideally, you and your therapist would collaborate to determine what kind of treatment works best for you and how often you should go. But, when you pay with insurance, the insurance company dictates treatment. Insurance companies may only cover specific types of treatments — often only because they are cheaper. 
Your insurance company may also decide how often you go to therapy and for how long. Sometimes insurance companies stop paying for therapy even if you are not ready. It is incredibly painful to stop therapy in the middle of the process. You deserve to end when you decide that you've accomplished what you set out to do. So, if you want to take control of how you spend your time in therapy, you might consider paying privately. 
#4 You Can Choose The Therapist You Want 
For therapy to be successful, you must be able to open up completely to your therapist. Anything that gets in the way of that will affect your progress. One thing that can keep you from opening up is not meshing well with your therapist. Just because you are not comfortable with your therapist does not mean that they are not a good or qualified provider. It just means that it is not a good fit. 
Most people try multiple therapists until they find someone they feel comfortable with. But insurance companies severely limit the number of therapists they will pay. Because it's really hard to find an opening with the few therapists the insurance does accept, when you finally get an appointment, you might feel the need to "make it work" even if you don't feel comfortable with that therapist. Paying privately means having the freedom to find the right person, not just settling for whatever therapist you can get. 
#5 You May Get An Appointment Sooner 
As hard as it is to write this next part, I want to be honest with you. I think it's important to acknowledge the truth of our broken healthcare system and all the ways it affects you, even when that truth makes me uncomfortable. Many insurance companies pay less than 1/3 of the normal rate of therapy. Insurance companies interfere with treatment. They put extreme restraints on therapists with backbreaking requirements in paperwork and billing processes that take hours. Because of these restrictions and restraints, many therapists forgo accepting insurance at all. This perhaps explains why therapists are less likely to take insurance compared to other health professions. Although we want to help everyone that we can, we have to also make a reasonable living. 
What this means is that there is often a huge number of clients waiting to be seen by the few therapists who do take insurance. This could leave you waiting for months for an appointment available. If you are suffering from crippling anxiety, sleepless nights, or sadness that keeps you in bed all day, the last thing that you want to do is wait months for relief. Nor do you want to spend time trying to find a therapist who is accepting new patients or who has openings. Unfortunately, when you go through insurance, you may have to do just that. Paying out of pocket, on the other hand, increases your options. 
How To Make Therapy More Affordable 
The good news is that therapy can be affordable. There are many ways that you can save on therapy without using your insurance. In many cases, it might actually be cheaper to pay privately than to go through insurance. 
Use A Health Savings Account (HSA) To Pay For Therapy 
A Health Savings Account (HSA) or Flexible Spending Account (FSA) is a smart way to pay for therapy costs without insurance. These tax-advantaged savings accounts allow you to use pre-tax money toward your therapy sessions. HSAs help you reduce your income and lower taxes overall. Plus, you can choose the therapist that you want to go to. You won't have to disclose anything about your therapy to your insurance company if you use an HSA or FSA to pay. 
The Bottom Line 
The bottom line is that therapy is an investment in yourself. You're worth investing in. 
About Jeff Creely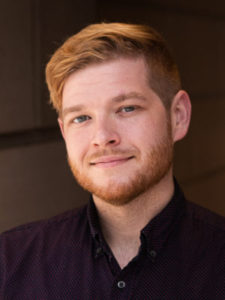 Jeff Creely is a Licensed Clinical Psychologist specializing in sexuality, identity, depression, and anxiety. To schedule an appointment with Jeff, fill out the form below.