The Anxious Older Adult Survival Guide
by Bekke Abe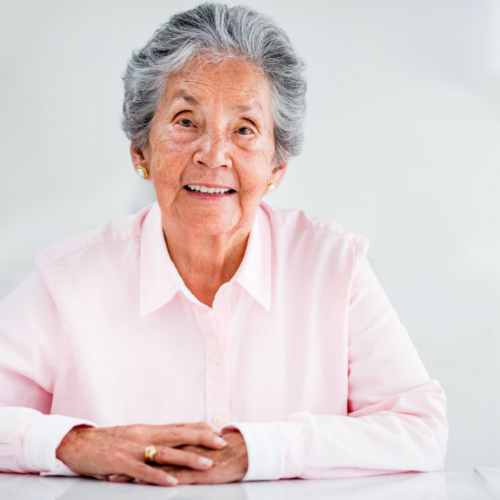 "Getting old is a wonderful experience," said no anxious person ever. When you thought your anxiety was under control or on pause, it rears its ugly head and drives you bonkers. Getting old is not an easy road. There are twists and turns as well as ups and downs. Figuring out how to handle physical changes, chronic medical conditions, cognitive impairment, reduction of quality of life, and death of loved ones can trigger anxious feelings.
So, what does the older adult do with their anxiety?
Complain or gripe about their frustration and discomfort

Criticize everything around them

Express boredom

Seek family or other's attention
So how do you handle anxiety while trying to age gracefully? I want to give you the "older adult survival guide" of things you can check off each week to make sure you're on the right track to managing and reducing your anxiety, so you can live with more gratitude.
Join a senior-friendly social event or fitness activity
Check out your local senior center for social events or fitness activities. Some of these centers provide: fitness activities, offers trips, put on events, provide continuing education, and offers health programs.

Become a member of an organization, such as The Red Hat Society, SAGE Society, or Senior Travel Club.

Take a walk, run, and/or bike at the beach, lake, and/or park. You may also consider joining a gym. Also, some Westfield Malls open up at 6:00am to provide people with a safe, climate-controlled space to walk.
Get out and attend a local outing once a week
Scour the newspaper for special events. Check your local newspaper for events happening during the week or month.

Try out a new restaurant. There are sites, such as

www.theseniorlist.com

that provide lists of restaurants that provide senior discounts.

If you are a member of American Association of Retired People (AARP), American Seniors Association (ASA), Association of Mature American Citizen (AMAC), Christian Association of Prime Timers (CAP), Christian Seniors Association (CSA) or The Seniors Coalition (TSC), these organization may provide postings on events, travel, and other activities.

Visit your local farmer's market, consignment shop, flea market, and/or thrift store.
Volunteer in the community
Read books to children. You can check with your local library about volunteering to read to children.

Participate in a local charity walk. You can check

www.active.com

to find local walking events to participate in.
Be a companion to a fellow senior. You can check out

www.vistingangels.com

. They help to provide companionship.

American Association of Retired People (AARP) provides lists of opportunities where seniors can volunteer.
Get a full physical to rule out any serious medical or mental issues
See your primary doctor or specialist for a full check-up.

Request a geriatric assessment from your doctor.

Check medications you are taking for potential side effects.
Find a therapist who works with Geriatric and Aging issues
Therapist that collaborates with the older patient, family members, and health care provider to provide continuity of care.

Therapist that reviews the older patient's medical history so to be aware of past and present health problems.

Therapist that pays close attention to emotional and mental state of the older patient.
Aging is not perfect, it is about negotiating between the space of what you hope it will be and the reality of what it will be. If you can see aging as a way to continue perfecting it, improving it, and finding new and exciting adventures, then you will start to feel less anxious. Remind yourself that you got where you are because you have done it all. Put those anxious feelings back on pause or snooze and kick up your heels. Relax, live, love, and repeat.
Some older adults may need more support. Some may need someone to talk about anxiety of aging. It is natural to want to address some of the challenges of aging. Sync Counseling Center provides a safe space for you to talk and explore those challenges.
Need help? Reach out to the author